If you haven't been living under a rock, you've probably heard of Andrew Tate. He's a former kickboxer who has raised multiple eyebrows with his controversial statements on gender dynamics.
These statements have led people to question Andrew's upbringing, wondering what instilled these ideas in his mind. Enter Eileen Tate, Andrew's mother. Contrary to what you might think, Eileen fought hard to raise her children, and she did it alone.
So what went wrong? To answer that question, we need to go back to the beginning. In this post, we explore Eileen's life, her contributions to Andrew's beliefs, and what she thinks of him now.
Eileen Tate's Biography
Eileen is the mother of Andrew and Tristan Tate. She was born and raised in Luton, England until she met Emory Tate and moved to the States. 
While most people associate Eileen with the highly controversial Andrew and Tristan, she actually had a third child, the Tate brothers' younger sister, Janine. After divorcing her husband in 1997, she left the U.S., moved back to England, and started raising her children alone.
As a single mother, Eileen had to be strict. Although Andrew constantly praised her, saying she did a fantastic job, he also admitted she wasn't nice or soft. She was harsh, maybe even mean.
Eileen supported her family by cooking and cleaning dishes at the cafeteria of an educational institution.
Eileen's Relationship With Her Husband
Eileen was married to the late Emory Andrew Tate Jr, an International Master in chess. As for their relationship, it seems to have been old-fashioned, with Emory being the breadwinner and Eileen being the stay-at-home mother.
During one of his interviews, Andrew Tate stated that his mother was subservient to his father. She was responsible for feeding them well, tucking them in bed on time, helping them with schoolwork, etc.
Emory, on the other hand, was responsible for teaching him and his brother how to be men. In fact, Andrew admitted that's where he got his ideas on gender roles. 
Eileen Tate's Retirement
As Andrew and Tristan started making money, they called their mother and asked her to retire. People thought that was a weird move, as Eileen is an adult and should be able to support herself.
However, Andrew thought that was the natural order of things. The sons make money to help their parents live in leisure.
Eileen Tate's Opinion of Her Son
As you might expect, Andrew Tate's controversial statements on gender dynamics have raised a lot of criticism. Eileen didn't support these opinions, thinking she didn't raise him to talk or behave that way.
She even thinks he only states these controversial opinions to tease people and get people to talk about him. Despite these disagreements, Eileen stayed in touch with her son over the years.
She even went to visit him in Romania before his arrest. After Andrew's arrest, Eileen was in shock, expressing her disappointment in her son's actions.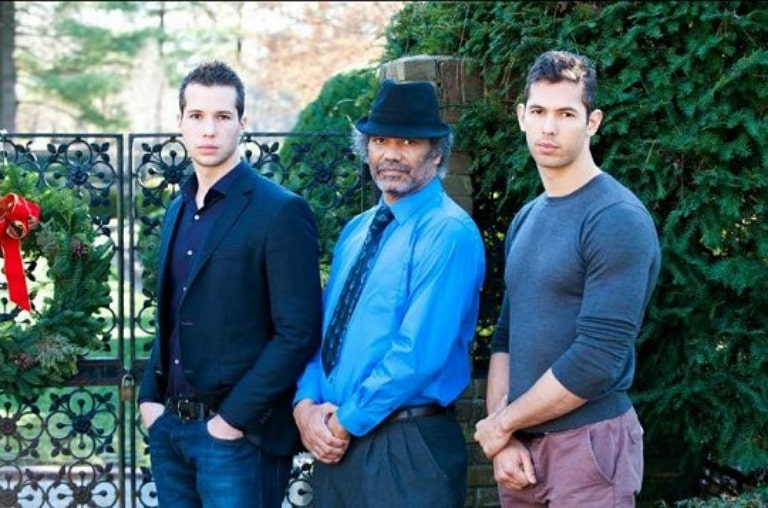 Where Is Eileen Tate Now?
Eileen remarried and is living a life of luxury with her husband, thanks to the wealth of her sons. Despite being the mother of two social media personalities, she stays away from public view and enjoys a private life.
Wrapping Up
Eileen Tate is the mother of three children, two of whom have taken the world by storm with controversial opinions on gender dynamics. She supported her family as best as she could as a single mother raising three children.
While her old-fashioned relationship with her husband instilled controversial ideas inside Andrew's mind, she never supported his actions or statements.
---